The Talent Acquisition Association of Georgia (TAAG) is a dedicated community championing the interests of recruitment and talent acquisition professionals in Georgia. Through collaboration and knowledge-sharing, TAAG elevates industry standards, providing its members with resources and insights to excel in the ever-evolving hiring landscape. Committed to excellence, TAAG serves as a beacon for best practices, innovation, and community engagement within the Georgian recruitment sphere.
At TAAG, we champion the synergy of teamwork and the exchange of insights. Our dedication extends to every member, from seasoned HR experts and recruiters to employers and entrepreneurs. Our vibrant community ensures members stay updated with the latest trends and best practices in human resources. Join us in our mission to redefine and uplift the talent acquisition landscape in Georgia.
"We envision TAAG as a community dedicated to enhancing your organisation's human resource practices."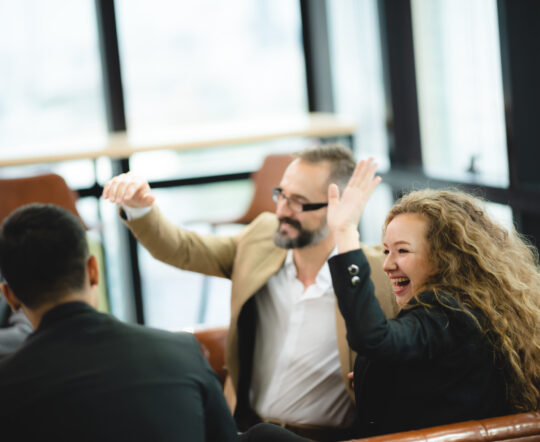 "Partnering with TAAG has elevated our recruitment approach at GrowMore. Essential for anyone in Georgia's talent scene!"

At the heart of TAAG is a community spirit. A spirit that believes in uplifting each other, in shared growth, and in the power of collective wisdom. We are not just about transactions, we are about forging lasting relationships. Relationships that inspire trust, foster growth, and pave the way for a brighter future in talent acquisition.
Our Mission
Empowering Georgia's talent acquisition community through collaboration, innovation, and excellence, TAAG is dedicated to elevating recruitment standards, fostering professional growth, and driving the future of human resources in the region.
Our Vision
Envisioning a future where Georgia stands as a beacon of talent acquisition excellence, TAAG aims to lead the transformation, ensuring that our community is recognised globally for its innovative, ethical, and best-in-class recruitment practices.
Join us at TAAG, where we're not just shaping the future of recruitment in Georgia, we're building it together.
MONTHLY NEWSLETTER
Stay updated with the latest news, trends, and insights, coupled with breaking news alerts, all tailored to empower HR professionals in their daily tasks.