August 10, 2023
Posted by:

TAAG

Category:

For Business Owners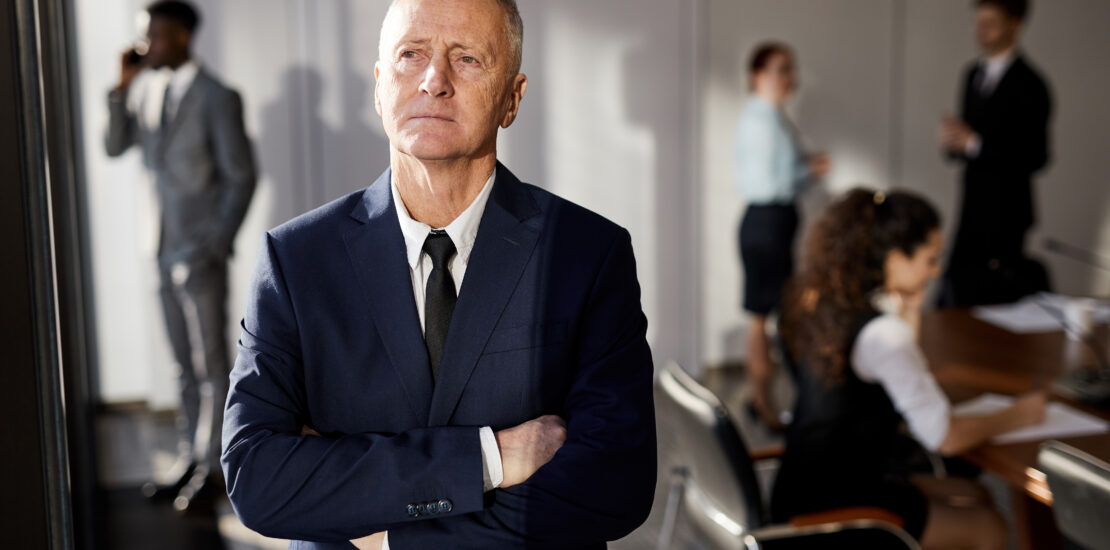 In the world of recruitment, "employer branding" has become a buzzword. It is an increasingly important tool for large, well-funded companies to use in their quest for success in recruitment. However, not only large corporations stand to gain from employer branding. To build an appealing employer brand, attract and retain top employees, small and medium-sized businesses (SMEs) can use their competitive advantages.
What is Employer Branding?
To attract and retain top-tier employees, many businesses engage in "employer branding," or actively working to improve their public image as an employer. The goal is to improve the company's standing in the eyes of its current staff and attract new talent. It's all about promoting the company as an employer of choice by showcasing its unique culture, values, mission, and vision.
Why is Employer Branding Important?
People looking for work have more opportunities at their disposal than ever before in today's highly competitive job market. A competitive advantage in reaching success in recruitment can be achieved through a strong employer brand. LinkedIn found that businesses with a positive reputation as an employer have a higher quality applicant pool (by 50%) and a higher retention rate (by 40%) among new hires (after six months).
Another benefit of employer branding is the long-term cost savings it can bring to businesses. More people will apply for jobs at your company if they know you have a good reputation as an employer, increasing your pool of qualified applicants. This, in turn, can reduce recruitment costs and shorten the time needed to fill open positions.
How Can SMEs Build an Employer Brand?
Creating a positive reputation as an employer doesn't have to be time-consuming or costly. Small and medium-sized enterprises should begin by emphasising what they do best. Here are some tips to help SMEs build an employer brand:
Tip #1: Define your employer brand
The first step toward developing an employer brand is defining it. Take the time to evaluate your organisation's culture, values, and mission. Consider what distinguishes your company and sets it apart from competitors.
After settling on a course of action, check that everyone in the company supports it. Make sure everyone on staff is aware of it and knows what it means. Building a solid reputation as an employer begins with having employees who consistently and positively represent the company.
Tip #2: Promote your employer brand
Once your employer brand has been established, you should actively market it. Making sure your message is consistent across all platforms is essential. Share your company's identity as an employer through various channels, such as your website, social media, job listings, and other promotional materials.
Make sure your messaging reflects who you are as a company and how you do business. Don't make false promises about the perks of working for you. Instead, you should highlight the company's strengths and the reasons people should work there.
Tip #3: Invest in your employees
Investing in employees is a great way to boost your company's employer brand. This entails doing things like creating a positive work environment, offering competitive pay and benefits, and facilitating opportunities for professional growth.
When workers are content and appreciated in their roles, they are more likely to spread the word about their company. The result may be increased brand awareness and the recruitment of talented individuals.
Tip #4: Provide a positive candidate experience
A positive reputation as an employer requires more than just satisfied workers. How you interact with people who have expressed interest in working for your company is also crucial. Maintain an open, honest, and polite environment during the hiring process.
Maintain open lines of communication with all applicants and give them constructive criticism, regardless of the outcome of their application. This can boost the company's image as an employer who values its workers broadly rather than singling out high-performing individuals.
Tip #5: Monitor your online reputation
Your online reputation is more crucial than ever in today's digital age. Keep an eye on online discussion threads, review sites, and social media to see what people are saying about your company.
Respectfully and professionally respond to any criticisms that may be levelled at you. Doing so can show that you value feedback while limiting any potential harm to your reputation. You should also inspire your current staff to share positive feedback and comments online and in social media. Having a good online reputation is important for attracting and retaining the best employees.
In conclusion, building a strong employer brand is essential for success in recruitment. When small and medium-sized businesses clearly define their brand, promote it across all communication channels, invest in their employees, create a positive candidate experience, and closely monitor their online reputation, they can strengthen their position as an attractive employer. Taking these measures will help SMEs gain a reputation as an employer of choice, allowing them to compete with larger companies for top talent.